In this month's edition of the Outsider:
This month's Inspirational Art is a tribute to Alan Burns, who sadly died recently in Spain, an artist who created many truly awesome drawings using Xara software over the last 15 years.
Our latest quarterly artwork contest has ended, we hope you'll all take the time to vote on our shortlist and of course enter the new contest that starts today - more details below.
This month's offer is Xara3D 5 - the previous version, but if you don't already own Xara3D here's your chance to find out what it's all about for less than $10 (but must end next Wednesday)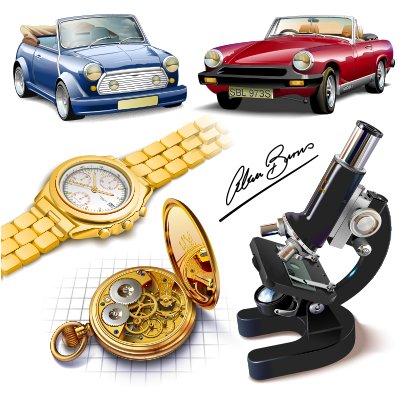 A tribute to Alan Burns, one of the first Xara artists, whose timeless images you will have seen many times in Xara presentations and marketing material.

Find out more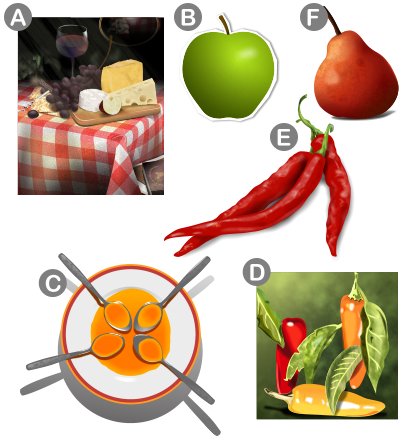 We've shortlisted 6 entries for the food competition, simply click the link below to vote for your favorite.

Vote now!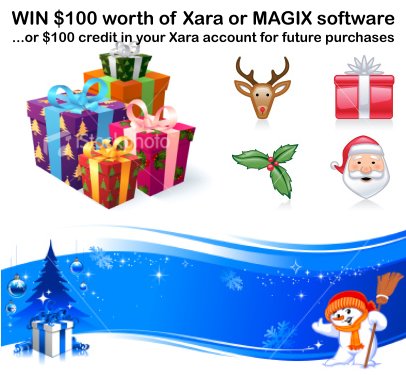 A new quarterly contest begins today, so get your thinking hats on, you have until 15th February 09 to submit your entries. The prize remains Outsider Glory, $100 of Xara or Magix software of your choice or a $100 credit to your Xara account.
The new contest theme is 'Christmas': Follow this link to a selection of great iStockphoto drawings like the ones above to maybe start your own creative path.
iStockphoto Ideas
.

Find out more and enter competition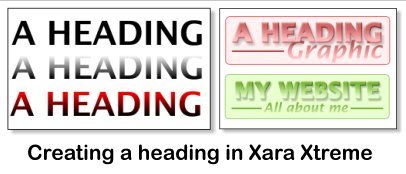 For beginners, we show you how to create a graphic heading from scratch. And we've made it even easier by providing a ready-made 'heading maker' Xara file. Just open the file, type your replacement text, customize the color - and you have an instant personalized graphic heading.

Let us know if you have any suggestions on how we can improve the Outsider Newsletter.

Contact us

.


Visit the Xara graphics forums to discuss or find answers to your graphics needs. Our pick of Top Talk this month:



Graphic Studio Offer
Don't miss this month's offer on Xara Graphic Studio (Xtreme + Webstyle + Xara3D). All copies purchased during November include the complete Webstyle Template Pack bundle for free, worth $50. Find out more on the
Graphic Studio homepage
.
Xtreme Pro 4 in Europe
Retail versions of the German, French and Spanish language Xara Xtreme Pro 4 are now shipping and can be purchased in stores in these countries. Find out more on our websites:
Plus d'info
Más información
Mehr Infos


IT Reviews
"Xara always offers something special that lifts its products clear of the seething mass of competition."
says IT Reviews, giving Xtreme a Recommended award.

Read the full review
Smoozeletter
"Xara is a rare combination of feature-rich, lightning fast and bulletproof - which is why I call it the best graphics program on the planet."
Read the full review



Re-arrange your galleries
You can re-arrange the order of items in galleries such as Clipart and Fill Galleries by simply dragging them.
Copying Objects
To make a copy of an object aligned vertically, horizontally or diagonally with the original, drag the object while holding Ctrl, then press the right mouse button where you want the copy.
View Quality Shortcut (Pro 4 only)
If you want a key shortcut to switch to Outline mode (or to any View Quality) you can now do this using the Utilities -> Customize Key Shortcuts option in Pro 4. On the dialog select the 'Window Menu' from the drop down and then select Outlines, and give it any key you want just by pressing, for example Ctrl+O (O for outlines). But in this case this clashes with the normal File Open operation, so to remove that shortcut select the Open option in the clashes section and click Remove Clash. Now Ctrl+O will switch to Outline view. You can just as easily set up shortcuts for other view quality settings such as Very High Quality.



What resolution is your digital camera?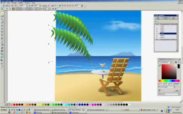 Ikonkaru 'with love for details'
IconKaru's movies are the most watched Xtreme movies on YouTube - watch this movie and you'll know why. Or if that doesn't motivate you, try this: In less than 4 minutes you could be sitting on a sunkissed beach, sipping your cocktail under the palms...