Thanks you very much for all the positive feedback on the first edition. We're still keen to hear any suggestions for future editions, so click here right now to send us your thoughts.

In this second edition of the Xara Outsider we bring you news on Xara LX, some great new tutorials and tips and a very special offer on a huge collection of high quality fonts, exclusive to Xara customers (just for a 10 day period).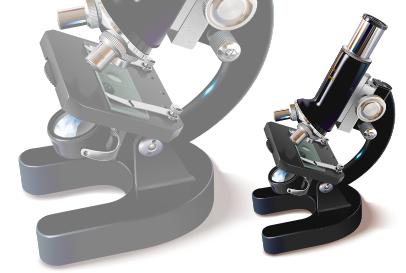 This is an old piece of Xara art, created by Alan Burns, but remains one of the most impressive demonstrations of the drawing capabilities of Xara.
Find out more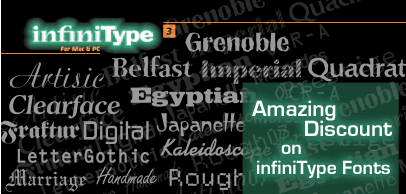 We've partnered with SoftMaker to provide their complete 'infiniType' premium font collection at a discounted price exclusive to Xara customers. More than 300 font families, over 1400 top quality typefaces - but it's 10 days only, so check this out before 5th June!

Find out more

The Linux version of Xara LX is making huge progress. We've just released version 0.5 and this is now very usable and slick and pretty stable as well. All tools now work as do most menu options. At last you can finally save .xar files and export bitmaps (JPG, PNG).
There's still a lot of work to do. There are lots of minor features that are missing. It can't print, and most import export formats are missing, but we and the volunteer developers continue to progress this rapidly.
The Mac version is lagging, but 95% of the work we're doing to the Linux version is needed by the Mac as well, so this is, indirectly, bringing the Mac version of Xara Xtreme nearer as well.
If you have Linux, you can download the latest versions
here.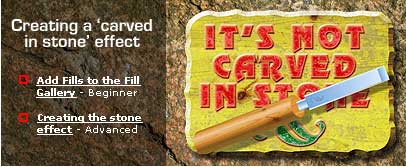 You can create some cool effects like this with Alien Skin's Chrome effect, just one of 17 great plug-ins included free with Xara Xtreme. It's part of the Eye Candy 4000 collection of 23 plug-ins normally sold by Alien Skin for $129, but available to Xtreme owners for just $59!

Find out more
You are subscribed to the Xara Outsider newslist. To change this visit

xara.com/news

Let us know if you have any suggestions on how we can improve the Outsider Newsletter.

Contact us

.

Visit the Xara graphics forums to discuss or find answers to your graphics needs. Our pick of top talk this month:
We also have a new talkgraphics logo, you can see all the contenders created by talkgraphics members in
this thread
. It was a tough decision but we hope you like our choice.



Xtreme tip 1:
If you drop a bitmap from the bitmap gallery onto the page while holding Ctrl, this makes it the page background. You can use the same technique, to set the page background color, by dragging from the color line or gallery.
Xtreme tip 2:
To set the page background color to be any color you like, drag a named color from the color line onto the page, then edit this named color by dragging it to the color editor. Now when you edit this color the page background changes.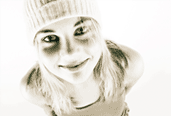 iStockphoto apologies!
This great offer from the good people at iStockphoto is still live, so it's not too late for Xara customers to claim their 30 free photos and 20% saving on orders. Apologies from iStockphoto for anyone who was caught out by their page change last month, it you try again now the Xara photo download page will be up and running.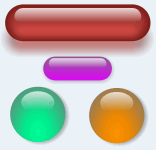 Creating Gel look buttons with Xtreme
If you want to see how to create Gel look buttons like this, for your website, there's a short step-by-step movie you can find
here...
Or you can select Help-> Movies and find it in that list.