The long promised new versions of Xara Xtreme and Xara Xtreme Pro are now available.

It's been only 6 months since the last update of Pro - this version contains a raft of relatively small updates, but for the Pro user any one of these productivity updates (such as importing from Word, new easy object copy or XPS export) would easily justify the upgrade price. But for others you may prefer to wait for the next major update. Details of the features and introductory upgrade prices are provided below.










A quick and easy Flash animation tool (see some examples and the demo movie)
Significantly improved text handling, including text flow across multiple columns
New import and export formats including PSD & RTF import and export, PDF, EMF & TIFF import
Enhanced PDF export
A large number of template graphics such as cards, newsletters and photo albums (see some examples)
Better bitmap and photo handling, including the ability to call external photo editors from within Xtreme
Many time saving UI enhancements





Xara3D now included (watch the movies)
New import and export filters including XPS and RAW
Better bitmap and photo handling, including the ability to call external photo editors from within Xtreme
Many text tool improvements to strengthen the DTP features (Pro already handles multi-column, multi-page docs)
Improved color and fill handling
Copy & paste to and from Microsoft Word
Many time saving UI enhancements



Microsoft introduced a new 'portable document' file format with Vista, and this is now supported by Windows XP. This XPS format is like PDF in principle, and since Xara Xtreme's PDF support is industry leading, we thought it important to support this new document format.

XPS documents are vector based, and any fonts are embedded. The benefits of this are that they remain high-resolution, you can zoom in and print high resolution copies with no loss of detail. You have the freedom to use any fonts you like in your Xara document and anyone viewing the XPS file, even on a PC without the correct fonts installed, will see the document exactly as you intended.

There are two XPS viewing applications. You can either download .NET framework 3, which enables Internet Explorer as a viewer, or you can download the rather smaller stand-alone XPS Viewer EP. These are free downloads from Microsoft here.

It's worth noting that unlike 'printer driver' XPS writers, Xara Xtreme Pro creates the XPS files directly and natively, which creates smaller and higher fidelity files.





| | |
| --- | --- |
| Xara Xtreme 3.2 | Xara Xtreme Pro 3.2 |
You will be able to unlock the download immediately but note the CD is not yet in production and so we won't start to make deliveries of the physical product for a short while. Deliveries will be on the first ordered basis. Intro offer applies to Xtreme 2.0 and Pro 3.0, and ends July 6th.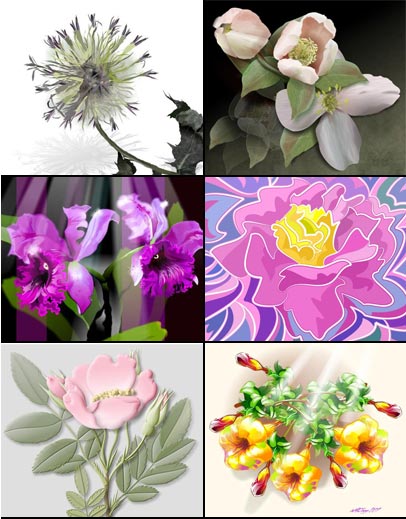 After last month's cars and bikes, I feel we need a more gentle theme to provide some balance, so this month's Inspirational Art features just a small selection of the many great flower images created in Xara Xtreme.

View more



You are subscribed to the Xara Outsider newslist. To change this visit

xara.com/news

Let us know if you have any suggestions on how we can improve the Outsider Newsletter.

Contact us

.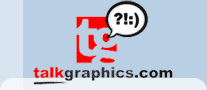 Visit the Xara graphics forums to discuss or find answers to your graphics needs. Our pick of top talk this month:


Macromedia Freehand upgrade
Adobe has announced they're to cease development of Freehand, so we think this is a great opportunity for former Freehand users to see the light! We're now offering a special crossgrade offer for Freehand users to convert to Xtreme Pro.
Upgrade here
Spread the word! More on this subject next month.


Tip 1
Click on 'get clipart' in the clipart gallery and it will download a Flash folder that has some example Flash animations.
Tip 2
Did you know that you can push the color bar from side to side by holding down the Alt key and dragging on it?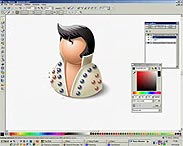 Icon People
Last month we featured an amazing icon creation video by one of our customers. Well, he's been busy again, here are some iconic characters that you might recognise.
He's also showing a great example of his illustration work in TalkGraphics,
here
.