In this month's edition of the Outsider:
Thanks to everyone who has taken the time to send us their positive feedback on the new V5 (see below). You will be pleased to hear that the CDs are now shipping from stock and the backlog of orders has been cleared, so if you haven't received your Xtreme yet you can expect it any day now.
If you haven't upgraded yet then time is running out to take advantage of our intro offer on upgrades from V4 which ends on 31st July. You can find the full list of 100 + improvements since V4 here. Also one final alert to all our EU customers: the Euro prices of Xtreme are increasing on 1st August so if you're considering a purchase, now is the moment.
The Xtreme upgrade discounts may be ending but we have two great new offers for you; free photos and a discount from iStockphoto, and the perfect holiday bundle of movie editing and photo /video software from Magix, see below.
And we have the eagerly awaited results of the contest to find 6 images to be printed in Gary Bouton's forthcoming Xara Xtreme guide. Congratulations to the winners and a big thank you to all the people who entered. To avoid any withdrawal symptoms we're starting a new quarterly contest today, the theme of this one is 'icons' - see more below.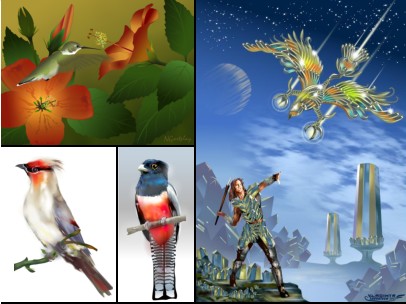 And if all those contest images haven't already proved the point, here is a collection of work on the theme of birds to demonstrate again the depth of skill and wonderful variety of styles among Xara artists.

Find out more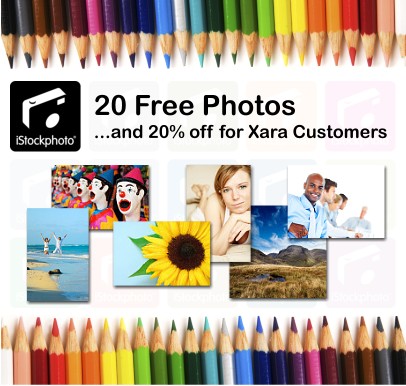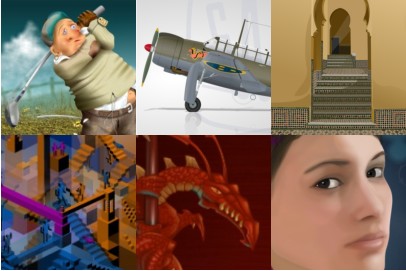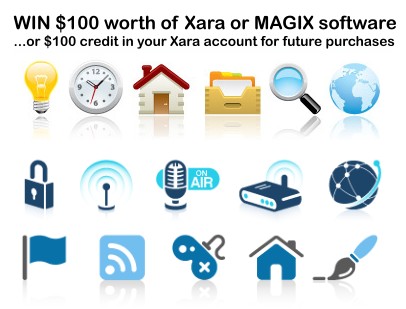 A new quarterly contest begins today, so get your thinking hats on, you have until 15th September to submit your entries. The prize remains Outsider Glory, $100 of Xara or Magix software of your choice or a $100 credit to your Xara account.
The new contest theme is 'Icons': Follow
this link
to a selection of great iStockphoto drawings like the ones above to maybe start your own creative path. And review the
March Inspirational Art
on the theme of icons for, well, inspiration!

Find out more and enter competition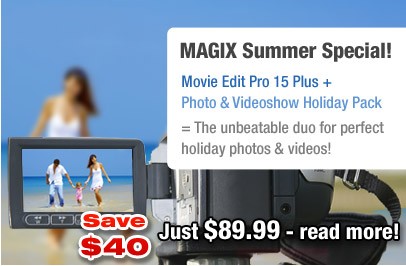 Let us know if you have any suggestions on how we can improve the Outsider Newsletter.

Contact us

.


Visit the Xara graphics forums to discuss or find answers to your graphics needs. Our pick of Top Talk this month:



Beat the Euro price increase
Our Euro prices are increasing from 1st August, reflecting the strengthening of sterling since the start of this year. EU customers can beat the price rise by rushing over to xara.com before the end of 31st July!
msi network versions
Academic customers will be happy to hear that we now have an msi version of Xtreme 5 and Xtreme Pro 5, available for purchase from this week.
Contact Sales
for more information.
Twitter
Sign up for Xara tweets and catch the latest Xara news as it happens. Become a Xara follower now at
twitter.com/xaragroup


Instead of our normal Press Reviews slot we thought we'd share some of the great feedback from owners of the new Xara Xtreme / Pro 5. Thanks to everyone who has taken the time to contact us, all encouragement is gratefully received.

Simon Barnsley
"I must say this software has impressed me more in the first five minutes than in 10 years + of using Illustrator. Unbelievable software and VERY fast and intuitive...Thanks so much for this great product. It will definitely be replacing Adobe Illustrator as my main illustration software, without a doubt."

David Geddes
"This is the most powerful software I have ever used - bar none. The ease of use of this program just blows me away! The more I use this fabulous software the more I'm amazed at its capabilities."

David Mounce
"It just keeps getting better and better. Well done (again)."

Colin Frajbis
"I don't usually do this, but had to congratulate you on the latest Xtreme Pro 5. Pro 4 was fabulous with only a very few shortcomings. The new version has addressed those issues perfectly - the availability of layers control in animation (Objects Gallery) and the very versatile masking tool especially. It seems you, unlike your competitors, really do listen. Thank you!"





Easy Page Resizing
In Xtreme and Web Designer 5, you can resize the width of a page by simply dragging on the right edge. And in the same way you can resize a page vertically by dragging on the bottom edge of the page. Note, you have to be in the Selector tool to do this (for Web Designer you need version 5.01, if you still have 5.00 select the Help -> Update Program menu option to update).
Pushing the page
To quickly change to the Push tool, tap the space bar. Tap it again to change back to the tool you were using before. Or you can temporarily select the Push tool by simply holding down the space bar, push your page around as required, let go to return to the previous tool. Or you can use the scroll wheel of your mouse - hold it down and you'll find you can drag your page with the mouse.



What type of tutorials do you prefer?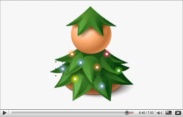 To fit in with our new contest, here's a movie from icon supremo Ikonkaru on YouTube (aka Denis Sazhin), that we haven't shown before. A speed drawing of 5 Christmas related icons.
If you are thinking of entering the
new icon contest
(go on!) then don't miss the other 3 classic icon movies
from Denis
.