Welcome to the first edition of The Outsider for 2008, we wish you all a happy and successful New Year. We're planning some interesting developments for you on the Xara front this year.

One of the benefits of our association with MAGIX is their large international translation team. The result is that the MAGIX branded version of Xara Xtreme is now available in multiple languages (see below right). ESD versions and 30 day trials have just been released, and the translation work continues with Xara Xtreme Pro now available in retail stores in Germany for the first time - we expect to roll out other language versions through this year.

In this month's edition:
Another awesome vector artwork example from Valery Kouleshov.
Another offer, this time a strictly time limited one, for Xara3D.
Another great demo video from 'Xhris' showing yet more photo handling abilities of Xara Xtreme.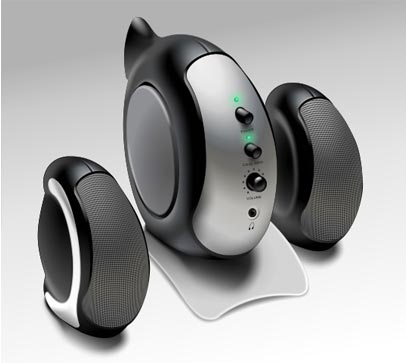 Another classic illustration from Valery Kouleshov (yes it's a Xara vector drawing, not a photo!), plus the drawing by Miroslav Hristov (creator of the Xara Xtreme packaging designs) that inspired him.

Find out more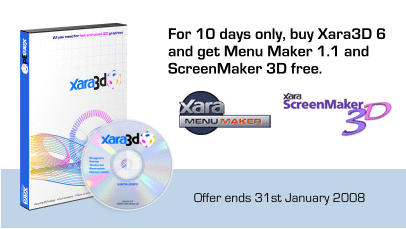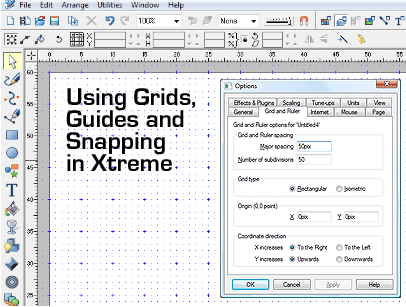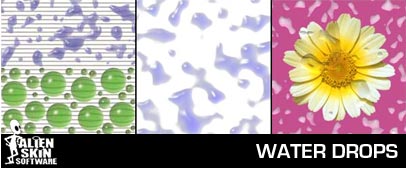 The Xara Xtreme Live Effect feature lets you use Photoshop plug-ins with vector graphics. What's more they remain completely live and editable. So these examples, produced with the water drops effect from the Eye Candy 4000 plug-in collection, can be applied to any vector object or text and you can still edit the image - the water drops effect is automatically re-applied to the text (or shape) after you've edited.
The Eye Candy 4000 collection of 23 plug-ins is normally sold by Alien Skin for $129, but we've negotiated a discount for all Xara registered users, so you can purchase this for just $59!

Find out more
Let us know if you have any suggestions on how we can improve the Outsider Newsletter.

Contact us

.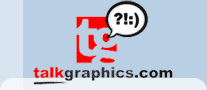 Visit the Xara graphics forums to discuss or find answers to your graphics needs. Our pick of top talk this month:


MAGIX Xtreme trials
New! There are now free downloadable 30 day trials for MAGIX Xtreme (the version of Xara Xtreme produced by our parent company MAGIX) and ESD versions for purchase in French, Italian, Spanish & Dutch.


MAGIX Xtreme: Oferta en España


¡Encárgalo ahora y ahorra 10 €!
Válido hasta el 5 de febrero de 2008
¡Sin gastos de envío!
Por sólo 59,99 € (en vez de 69,99 €)




Xara Graphic Studio Offer
Don't miss this week's offer on Xara Graphic Studio (Xtreme + Webstyle + Xara3D). All copies purchased before the end of January include the complete Webstyle Template Pack bundle for free, worth $50. Find out more on the Graphic Studio homepage.




Easy Case Swap
In all versions of Xtreme you can use Ctrl+W in the Text tool to swap the case of the character after the cursor (and in 3.2 the case of a selected region).
Positioning Fills
New in 3.2. We've added the ability to push the fill within a shape: either just drag anywhere on the fill arrow - the whole arrow moves - or hold down Shift while dragging anywhere on the fill. So now with a single click-drag you can set the start, end and angle, and with another click reposition the fill.
Symbol Shortcuts
New in 3.2. We're introduced some handy shortcuts for common symbols: Ctrl+Alt+C for ©, +R for ®, +T for ™ and +B for a • bullet.


Where do you save bookmarks?