In this month's edition of the Outsider:
It's a public holiday for many of us in Europe, so we're celebrating with a special long weekend offer on all first time purchases of Xara titles. Don't miss out, the offer only runs until we get back to the office on Tuesday morning!
If you're on holiday too, then we have a good idea on how you can fill your time. It's month 2 of our design contest, the theme is icons. The prize remains Outsider Glory, $100 of Xara or Magix software of your choice or a $100 credit to your Xara account. More details below.
It's a long time since we featured any car art and we can't resist the temptation any longer. There are so many great Xara artists creating this sort of image that we can feature 5 new Xtreme users whose work we've never shown before.
It's that 'back to school' time for many, so what better time to check out our new academic pricing and network friendly versions of Xtreme (see Other News below for more info).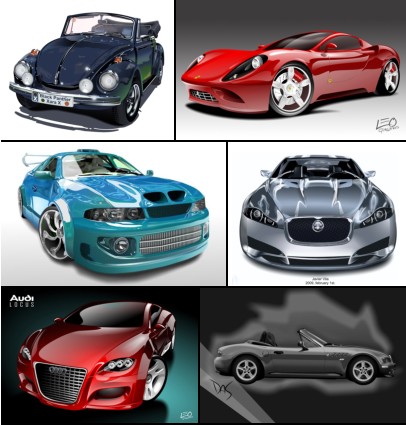 Whether you love it or hate it, there's no doubt that car art always has the wow factor. So here's a selection of recent examples from five new artists, demonstrating yet again why Xtreme is the illustration software of choice for this sort of art.

Find out more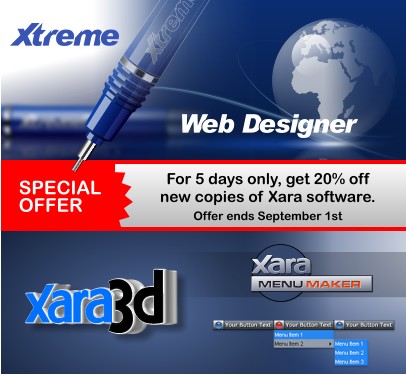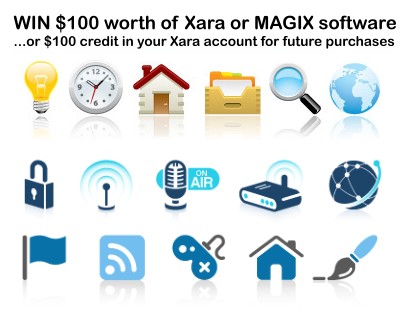 It's month 2 of our contest, the current theme is 'icons'. You have until 15th September to submit your entries. The prize remains Outsider Glory, $100 of Xara or Magix software of your choice or a $100 credit to your Xara account.
For some starting ideas, follow
this link
to a selection of great iStockphoto drawings like the ones above. Also you might wish to review the
March Inspirational Art
on the theme of icons for, well, inspiration. And don't miss Denis Sazhin's classic movies on creating icons in Xtreme on
YouTube
.

Find out more and enter competition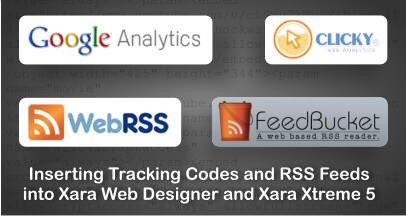 Let us know if you have any suggestions on how we can improve the Outsider Newsletter.

Contact us

.


Visit the Xara graphics forums to discuss or find answers to your graphics needs. Our pick of Top Talk this month:



Academic Pricing
Xara Xtreme is already popular in schools - because it's a single app for all types of web and print design, it's also easy to learn and great value for money. Now we have added msi support (network installation) for Xtreme and Xtreme Pro, and USD & Euro pricing. Find out more about our deeply discounted
academic pricing
.
Magix Xtreme Photo & Graphic Designer 5 (It)
Just Launched: A new version of Magix Xtreme Photo & Graphic Designer - the Italian language version of Xara Xtreme - has just been released on the MAGIX website and will be in stores throughout Italy in the coming weeks. This is the direct equivalent of Xara Xtreme 5 (but in Italian of course!).
Altre Info
You can find out the latest information on the different language versions of Xara software published by our parent company MAGIX - Xtreme, Xara3D and Web Designer in German, French, Spanish, Dutch and Italian - on
our website
.
TalkGraphics
The TalkGraphics moderators have given your favorite forums a makeover, if you haven't visited recently then
check it out
. All feedback welcome.
Twitter
Sign up for Xara tweets and catch the latest Xara news as it happens. Become a Xara follower now at
twitter.com/xaragroup


Hot off the press, here are some of the first reviews on Xtreme V5.
Computer Shopper
"For new users, this is easily the best-value illustration package around."
Best Buy
Read
the full review
IT Reviews
"lithe, responsive vector drawing with Illustrator-like features minus the bloat, at a bargain basement price."
Recommended
Read
the full review
Photoshop Digital Painting
"Xara Xtreme Pro 5 can replace many individual products with one single program, at a fraction of the cost ... it is definitely highly recommended."



Drawing Perfect Squares & Circles
In Xtreme and Web Designer, you can draw perfect squares with the Rectangle tool by holding down Ctrl while you draw. You can make perfect circles with the Ellipse tool in the same way.
Adding Documents to the Designs Gallery
To add your own documents to the Designs Gallery (or ClipArt Gallery in older versions), click the 'disc designs' button in the Gallery, select a folder containing your documents and click the Add button.



What type of screen do you use?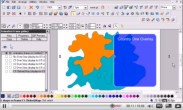 Our tutorial last month showed you how to add a map Widget to your site, but maybe you want to create your own interactive Flash map. Sadler Johnson shows you how in this 2 part movie on YouTube: