Real Estate Marketing Made Easy
Xara Cloud is an all in one marketing solution for real estate businesses to create professional flyers, brochures, ads, social media graphics and more.
No design experience is needed.
---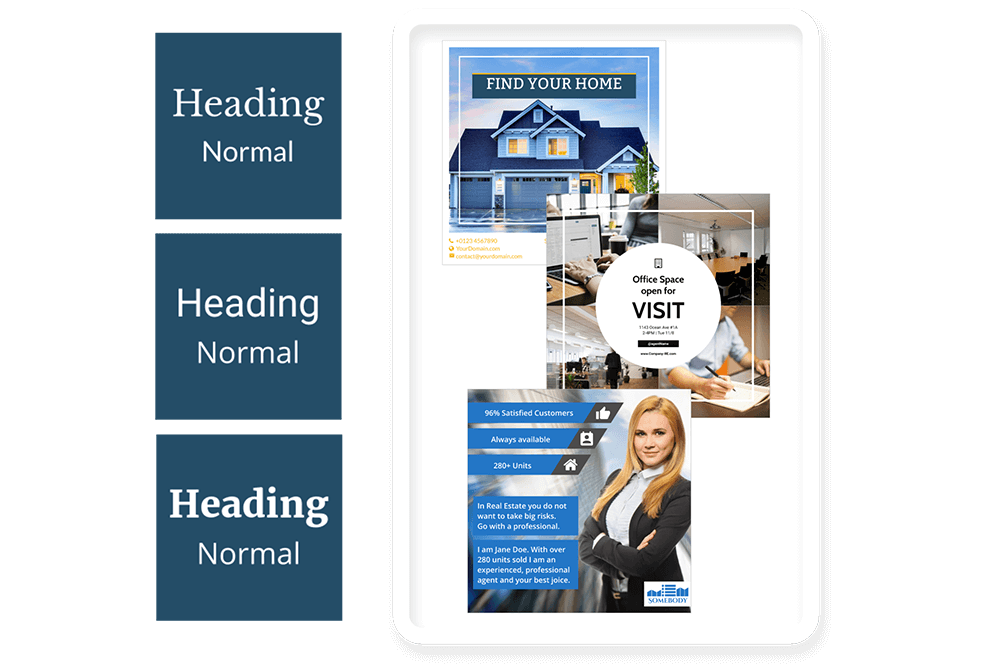 ---
Professional design made simple
Create documents and graphics that look 100% professional without design experience. Start from one of our beautiful templates and edit it with our intuitive drag and drop editor. You can create easily your open house flyers, business cards, social media posts, ads and much more.
---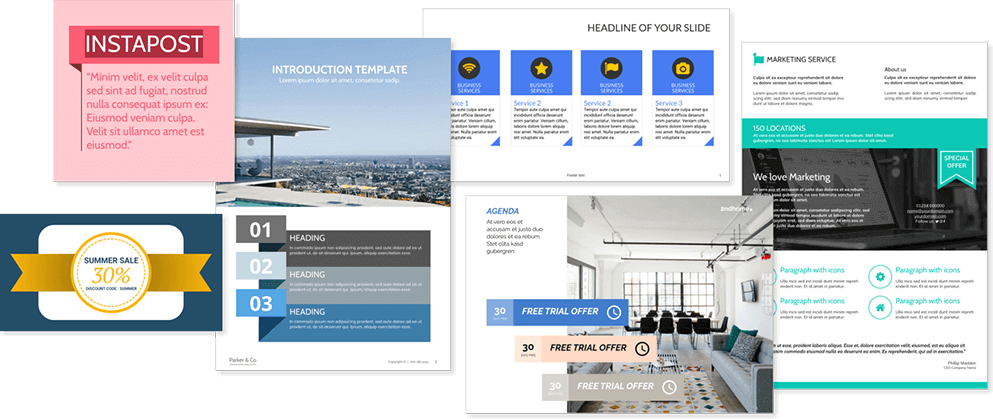 ---
Take your brand to new heights
Your brand is what your customers think of you, and it is created in every single interaction and touch-point you exchange with them. In Xara Cloud you can apply your colors and text styles to any document with one click to ensure you have a consistent look and feel across documents and channels.
---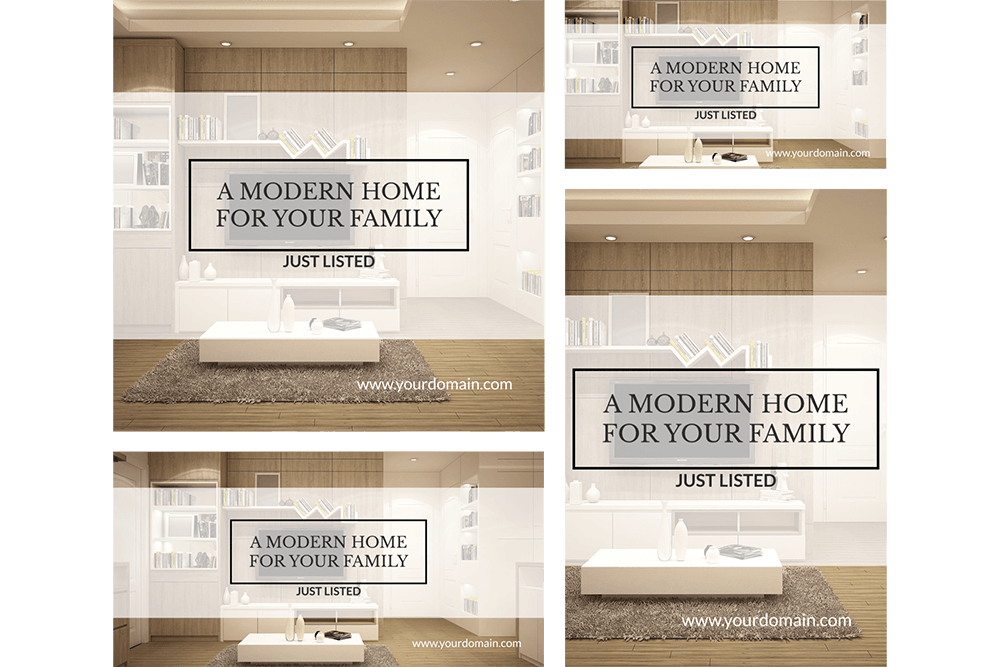 ---
Save precious time with automatic resize
Need to use the same design for different purposes? Xara Cloud lets you resize any documents and it adjusts all the elements for you automatically, so it looks amazing on different sizes. Create a whole marketing campaign in minutes, not hours.
---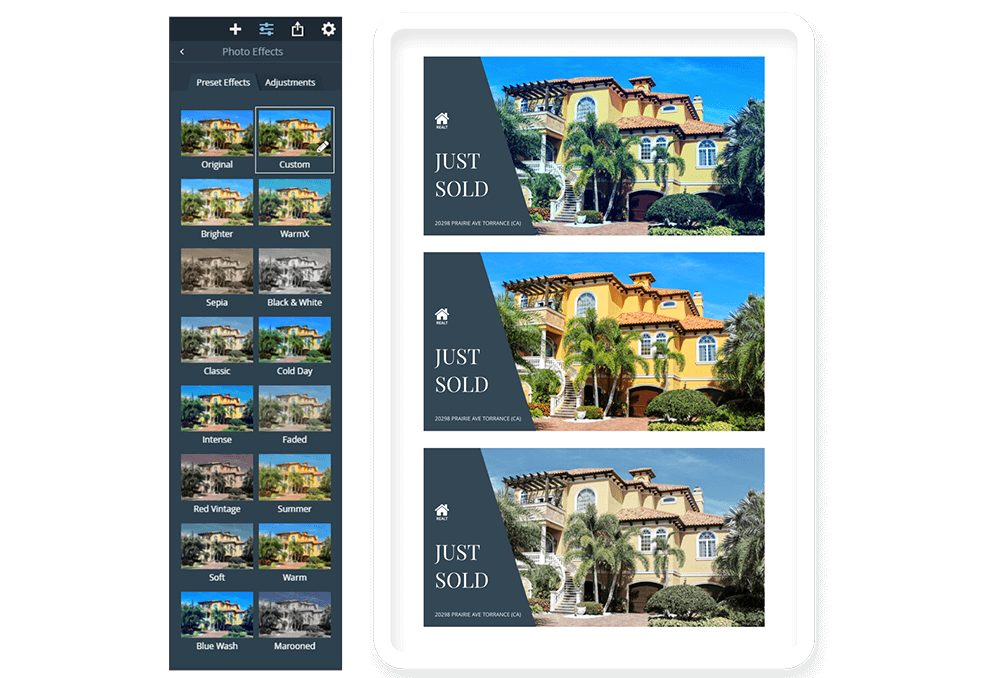 ---
Make the photos of the listed houses speak by themselves. Having good imagery is important, but sometimes photos are a bit boring, there is bad lighting, or just not good enough. With our more than 20 filters and endless photo editing options you can enhance them and tell better stories.
---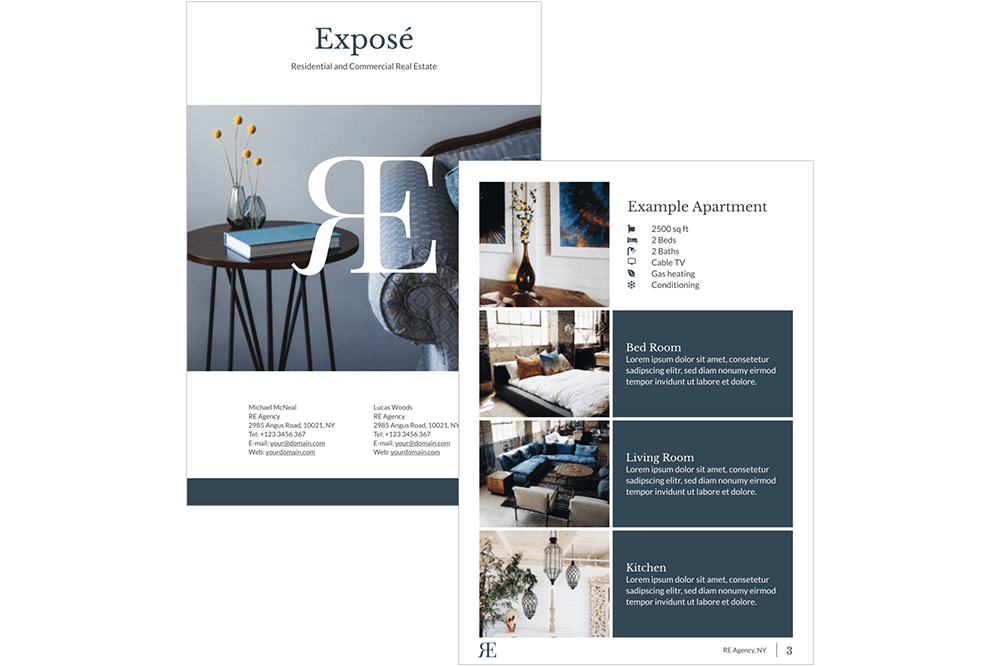 ---
Create charts to show evolutions of prices, infographics for clients to learn about a neighborhood or icons to make things even more clear. Xara Cloud comes with a huge library of visual elements that make any document professional and beautiful.
"Xara Cloud's powerful drag and drop platform and professionally designed templates gives you ability to design like a pro in minutes. It's your time to shine!"